Alumni and Business Partner Awards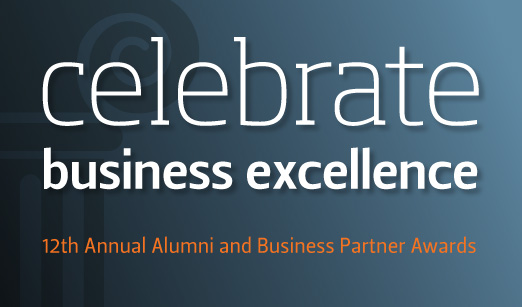 Six alumni of Oregon State University and one business partner will be honored for their achievements at the OSU College of Business' Celebration of Excellence on Tuesday, May 7, at the Portland Marriott Downtown Waterfront.
The 12th annual Alumni and Business Partner Awards will recognize outstanding professional achievements and services to the college by alumni and business partners. This year individuals from four different states and an alumnus working in the United Arab of Emirates will be honored.
The 2013 award winners representing alumni from around the globe include:
Hall of Fame: Robert G. Zahary, higher education consultant (United Arab Emirates)
Distinguished Service Award: Frank Morse, Oregon State Senator and businessman (Albany, Ore.)
Distinguished Business Professional: Gordon Clemons '65, chairman and CEO, CorVel Corporation (North Carolina); and Don Atkinson, senior executive, Sales Management, Marketing and Business Development (Federal Way, Wa.)
Distinguished Early Career Business Professional: Meadow Clendenin Stahlnecker '99, attorney, Patton Boggs LLP (Dallas, Texas)
Distinguished Young Business Professional: Alicia Miller '05, senior financial analyst, Nike, Inc. (Beaverton, Ore.)
Distinguished Business Partner: Oregon Department of Transportation
The 2013 award winners include:
Hall of Fame: Dr. Robert G. Zahary, higher education consultant (United Arab Emirates)
Distinguished Service Award: Frank Morse, Oregon State Senator and businessman (Albany, Ore.)
Distinguished Business Professional: Gordon Clemons '65, chairman and CEO, CorVel Corporation (North Carolina); and Don Atkinson, senior executive, Sales Management, Marketing and Business Development (Federal Way, Wa.)
Distinguished Early Career Business Professional: Meadow Clendenin Stahlnecker '99, attorney, Patton Boggs LLP (Dallas, Texas)
Distinguished Young Business Professional: Alicia Miller '05, senior financial analyst, Nike, Inc. (Beaverton, Ore.)
Distinguished Business Partner: Oregon Department of Transportation
Thanks to our partners:
12

th Annual Alumni and Business Partner Awards

Portland Marriott Downtown Waterfront
1401 SW Naito Parkway
Portland, Oregon

5:30 p.m. Reception
6:30 p.m. Dinner & Awards Presentation




For more information about the event, contact Rachelle Nickerson at 541-737-1109 or rachelle.nickerson@oregonstate.edu.

To find out more about the 2013 Oregon CEO Summit, please visit: business.oregonstate.edu/CEOSummit