Bret Scott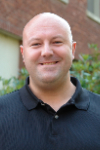 Assistant Professor
Department: Accounting
Office: 410 Austin Hall
Phone: 541-737-6011
Email: bret.scott@bus.oregonstate.edu
Table of Contents:
Education
Doctor of Philosophy in Accounting (2012)
Mays Business School
Texas A&M University, College Station, TX
Courses of Study: SAS Programming, Statistics, Econometrics, Capital Markets Research in Accounting, Analytical Accounting Research, Behavioral Accounting Research, Theoretical Corporate Finance Research, and Empirical Corporate Finance Research.
Awards: Ernst and Young Fellowship.
Master of Accounting (2002)
Leventhal School of Accounting
University of Southern California, Los Angeles, CA
Courses of Study: Financial Statement Analysis, Professional Accounting Theory, Research and Policy, Strategic Tax Planning, Advanced Enterprise Systems and Technologies, Management of Service Operations, Business Communication, Managerial Decision Analysis.
Awards: PricewaterhouseCoopers Master Program Sponsorship.
Bachelor of Arts in Accounting (2001)
College of Business and Economics
Western Washington University, Bellingham, WA
Courses of Study: Criminal and Business Law, Individual and Corporate Taxation, Business Calculus and Statistics, Managerial and Cost Accounting, Intermediate and Advanced Financial Accounting, Auditing, Finance, Ethics, Business Policy, and Not-For-Profit Accounting.
Awards & Achievements: Top Ten Senior Award, First Place Beta Alpha Psi Regional Case Competition, $3,000 Shintaffer Family Endowment Scholarship, $1,000 Washington Society of CPAs Scholarship, Washington State Runner-Up Candidate for the Federal Bureau of Investigation Summer 2000 Internship.
Return to Table of Contents
Employment
Senior Treasury Analyst, Vice President, and CFO (September 2005 – July 2007)
Treasury Department
Washington Mutual Inc., Seattle, WA
Monitored and analyzed a $500 million investment portfolio of various asset-backed securities. Assisted in the acquisition and integration of Providian Card Services. Held titles of Vice President and Chief Financial Officer of Washington Mutual Preferring Funding, LLC, an $8 billion financial assets conduit.
Senior Financial Analyst (December 2004 – July 2005)
Financial Advisory Services
PricewaterhouseCoopers, Bellevue, WA
Managed completion of mortgage banking projects. Participated in the development and innovation of proprietary underwriter software. Trained and managed staff residing in the European Union. Issued quality control reports and corresponded with clients in a timely manner. Developed expertise in credit and compliance evaluation.
Senior Associate Auditor (August 2001 – December 2004)
Assurance and Business Advisory Services
PricewaterhouseCoopers, Seattle, WA
Provided audit and assurance services for public and private companies. Conducted research services for Microsoft Corp. with emphasis in international and business combination. Exhibited strong team building, leadership, and communication skills. Demonstrated acumen in problem solving, initiative and innovation. Obtained experience in all relevant financial accounting areas (assets, liabilities, income, cash flows, etc.).
Teaching Assistant (Fall 1999 & Fall 2000)
Department of Accounting – College of Business and Economics
Western Washington University, Bellingham, WA
Assisted in the grading of homework, quizzes, tests and term projects.
Return to Table of Contents
Professional Affiliations
American Accounting Association
American Institute of Certified Public Accountants
Association of Certified Fraud Examiners
Return to Table of Contents
Honors and Awards
Honor Society Memberships: Beta Gamma Sigma, Beta Alpha Psi, Golden Key, Phi Eta Sigma, and Phi Kappa Phi.
Certified Public Accountant (Washington), 2004
Certified Fraud Examiner, 2006
Return to Table of Contents