Erik Larson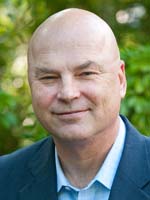 Professor of Project Management, PhD & PMP
Department: Management
Office: Bexell 404
Phone: 541-737-6056
Email: Erik.Larson@bus.oregonstate.edu
Resources for Students, Instructors, and Professionals
Project Management Fundraising
Project Management Fundraising Summary Page
BA 462 Winter 2008 PMF Project Webpages
BA 462 Fall 2007 PMF Project Webpages
BA 462 Spring 2007 PMF Project Webpages
BA 462 Fall 2006 PMF Project Webpages
MBA Spring 2008 PMF Project Presentations (Grenada)
Table of Contents:
Education
Ph.D. 1982
Management: State University of New York at Buffalo, School of Management, Department of Organizations
Major: Organizational Behavior
Minor: Social Psychology and Applied Statistics
B.A. 1974
Psychology: Claremont Mens College, Departmental Honors
Return to Table of Contents
Employment
Academic Positions
2004-present Professor of Management
1999-2004 Chair, Department of Management, Marketing, and International Business
1991-1994 Adjunct Professor: University of Oregon Executive MBA Program
1980-1999 Professor of Management: Oregon State University, College of Business.
International Experience
Visiting Professor in Business at St. George's University in Grenada. Taught a two-week MBA short course on project management. Spring 2008.
Coordinated virtual collaboration projects between O.S.U. MBA students and graduate students at the Indian Institute of Science (Bangalore), Indian Institute of Management (Bangalore), and PSG Institute of Management (Coimbatore). Winter 2007 & Winter 2008.
Visiting Professor in the Business and Business Accounting program at Chulalongkorn University in Bangkok, Thailand. Winter 2005.
Participated in a sixteen day field trip of the Pearl River Delta region in People's Republic of China sponsored by the University of Colorado at Denver's Center for International Business and Research (CIBER). Trip included visits to Hong Kong and Shanghai. January 2004
Negotiated an international business student exchange agreement with University of Lund, Sweden. October 2002.
Co-delivered a two day workshop on teaching and writing business cases at Srinakharinwirot University, Bangkok, Thailand. January 1998.
Worked at the Krakow Academy of Economics (KAE) as a Fulbright Teaching Scholar during the Spring 1995 semester.Activities included teaching 2 sections of "Polish Business Case Studies" in the English track Economy in Transition program at the KAE. Classes consisted of Polish, French, and British students.Created and taught a 7 session training program on project management for faculty at KAE and Jagellonian University.Engaged in a variety of activities directed at modernizing Polish business education. Wrote a paper on conducting and writing business cases in Poland that was translated and published by KAE. Co-wrote 3 business cases that were translated and published in Poland.
Worked one week at the Krakow Academy of Economics on follow up case research and one week at Bielsko Academy of Business conducting a management seminar. Wrote 1 business case that was translated and published in Poland. June 1993.
Worked five weeks at the Krakow Academy of Economics in Poland as part of a USID business development grant.Activities included training junior faculty to teach courses on Total Quality Management andEntrepreneurship, curriculum development, and case research on new Polish ventures. Co-wrote 3business cases that have been translated into Polish. June 1992.
Participated in a five day "expert seminar" on project management sponsored by INTERNET in Zurich, Switzerland, April 1987.
Countries visited include: India, People's Republic of China, Thailand, Myanmar, Cambodia, Laos, Malaysia, Peru, Chile, Costa Rica, Panama, Mexico, Canada, England, Wales, Croatia, France, Italy, Switzerland, Czech Republic, Slovakia, Hungary, Poland, Denmark, Sweden, Greece, Germany, Grenada, St. Vincent, Guyana, Ecuador, Argentina, and Austria.
Return to Table of Contents
Publications
Journal Articles
Presentations
Books
Book Chapters
Return to Table of Contents
Professional Affiliations
Academy of Management
Project Management Institute - PMP
Certified Scrum Master
Return to Table of Contents
Honors and Awards
2009 Outstanding Graduate Teaching Award - Oregon State MBA Program
2008 Corvallis Gazette-Times Leadership Award
2007 Newcomb Fellow - College of Business, Oregon State University
2007 Dean's Professorship in Project Management
2002 Newcomb Fellow - College of Business, Oregon State University
1995 Fulbright Fellowship, Krakow Academy of Economics, Poland
1993 Outstanding Teaching - Oregon Executive MBA Program
1991 Outstanding Tenure-Track Faculty - College of Business, Oregon State University
Return to Table of Contents