Prospective Students
Each student at the Oregon State University College of Business brings his or her own unique talents, interests and goals to the college experience. They are managers, marketers, entrepreneurs, designers and more. But all are driven to succeed and leave Oregon State ready to excel.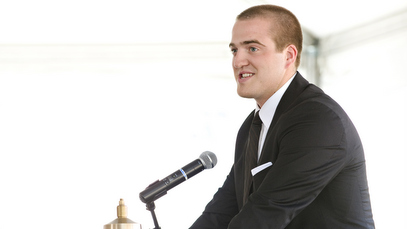 Connor Deeks
Major: Accountancy
Accomplishments: A two-year recipient of the Mary Ellen Phillips scholarship, intern with Price-WaterhouseCoopers in both Seattle and Switzerland and now works for the company in Portland.
"I was in Amy Bourne's Intro to Financial Accounting class and saw how much professionalism is associated with accounting. I saw how far this degree and the profession could take you."
---
Daniel Changkuon
Majors: Business information systems, accountancy, Spanish.
Accomplishments: Transferred to Oregon State from Ecuador, became president of Students of Information Management Club and interned at Nike before joining Deloitte LLP.
"My mom always tells me that I am very lucky. I would like to call it having a goal in mind and challenging myself to reach my dreams."
Learn more about Business Information Systems
---
Abby Dahl
Major: Entrepreneurship
Accomplishments: Started Cycle-Jacket — a company producing a strong, foldable compact bike cover — while a freshman in the Austin Entrepreneurship Program's Austin Lab.
"I have seen a lot of self-growth through this program. I am a leader and like to be in different leadership roles. Being around other people like that is amazing."
Learn more about Entrepreneurship
---
Riley Kinser
Major: Finance
Accomplishments: Helped manage a portfolio of more than $1.4 million for the Oregon State University Foundation with the Oregon State Investment Group and interned with Union Square Advisors in San Francisco.
"It is a completely new world out there. You see news and think, how will that impact the market?"
---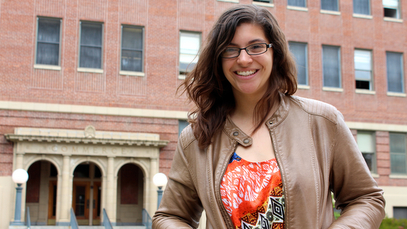 Natasha Badaa
Major: Management
Accomplishments: Led the Fighting Hunger in the Homeland initiative for OSU's chapter of entrepreneurship club Enactus, taking first place at the Enactus National Convention in 2013.
"It's using management skills like leadership, managing a team—everything I learned in the classroom—in real life."
---
Lauren Hines
Major: Marketing
Accomplishments: Officer for OSU SIFE (now Enactus), former intern and current sales analyst for Clorox in the San Francisco Bay Area.
"I enjoyed the hands-on projects, the freedom to create our own marketing campaigns and sales projects. A lot of it is selling yourself, not just a product."
---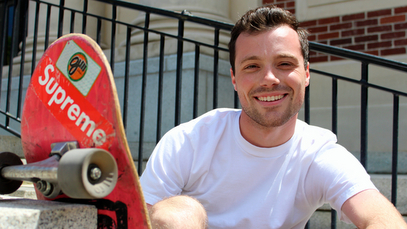 Max Henderson
Major: Apparel Design
Accomplishments: Former Nike intern, won Judges' Choice Award at the annual OSU spring fashion show for his football apparel collection, inspired by a desire to combat homophobia in the National Football League.
"Every garment told a different story. So much more can be done with apparel than people give it credit for. When done correctly it can have a big impact."
Learn more about Apparel Design
---
Maschell Cha
Major: Graphic Design
Accomplishments: Worked with Memorial Union & University Housing & Dining Services and the FLUX Design Studio at Oregon State University.
"Being able to help clients while at the same time being creative about it, I feel I am contributing something."
Learn more about Graphic Design
---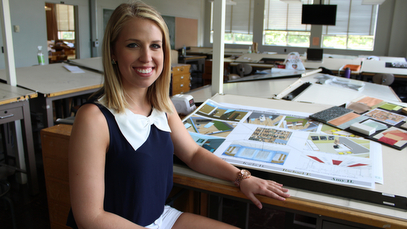 Kaycee Pershing
Major: Interior Design
Accomplishments: Winner of International Interior Design Association Student Day 2012 Student's Choice Award, Cecelia T. Shuttleworth Memorial Scholarship recipient.
"We learn about codes, making things accessible, sustainable. Those aspects of design impact the world more than the aesthetics."
Learn more about Interior Design
---
Randi Ponce
Major: Merchandising Management
Accomplishments: Worked on research testing the use of textiles as an alternative to plastic mulch in agriculture, officer with Road to Responsible Industry.
"Retail math, Excel spreadsheets, competitive analysis, these are the things you need to have done to go out in the real world. They teach the entire supply chain, how to see a product from beginning to end."