How to Give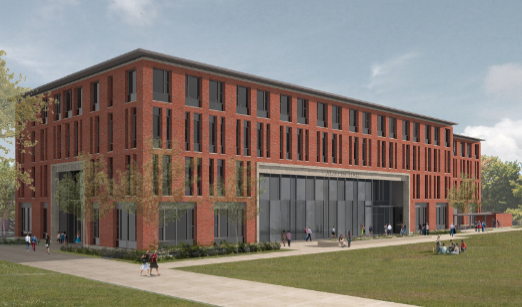 Rendering of Austin Hall
Whether you are considering your first gift to the College of Business, give faithfully year-in and year-out or want to make a significant gift of your assets, we are delighted that you have remembered the College in your giving plans. We are happy to work with you to fit your desires as a donor with the College's priorities and to help you maximize the impact your gift--large or small--can make on the College's rising trajectory.
The College is currently committed to raising funds to establish the College of Business at the forefront of entrepreneurial education in the region.
At the same time, the College is focusing on raising funds for professorships, scholarships and curriculum development in the areas of entrepreneurship, sustainability and outreach education. Your gift can make an impact in any number of areas.
With declining state support for public education, private giving is essential for ongoing growth and development of COB programs. Your gift to the College of Business is deeply appreciated. We appreciate the investment you are making in the mission of the College and to educate tomorrow's leaders.
Please contact Aaron Escobar at (541) 737-9330 or Aaron.Escobar@oregonstate.edu for information about supporting the College of Business or make a gift right now through the OSU Foundation. Your transaction will be encrypted and kept confidential to protect your personal information. The OSU Foundation will send you an email confirming that they have received your information. They will also issue you a paper receipt through the U.S. Postal Service for your tax records.
Thank you!