Career Success Center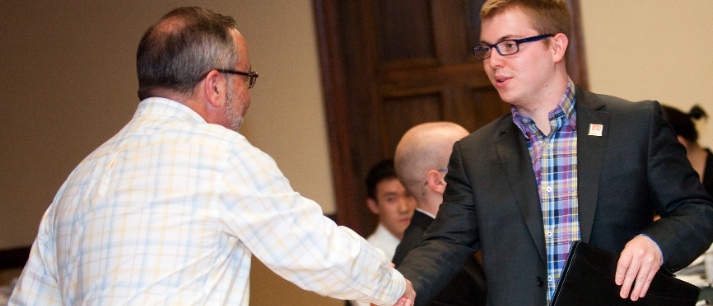 Create Your Opportunity
The Career Success Center connects OSU College of Business students with the resources needed to succeed in today's job market and employers with the great talent at Oregon State.
Students gain the resources needed to obtain internships, interviews and jobs, while employers and recruiters meet profession-ready employees prepared to make an immediate impact.
Learn about the Career Success Center and schedule time to meet with our staff.
Learn about the services availble to students for career planning, including live resume review, career fairs and mock interviews.
Find what you need to recruit and hire the top students graduating from Oregon State.
Contact Us
Bexell Hall 209
(541) 737-8957
Hours
Monday — Friday
9 a.m. to 5 p.m.
Connect With Us



CSC Calendar
Full Career Success Center Calendar
The BIS Advisory Council, Students in Information Management Club, the BIS faculty and the COB Career Success Center (CSC) host information technology professionals from all backgrounds to share
…