SDHE Experiential Learning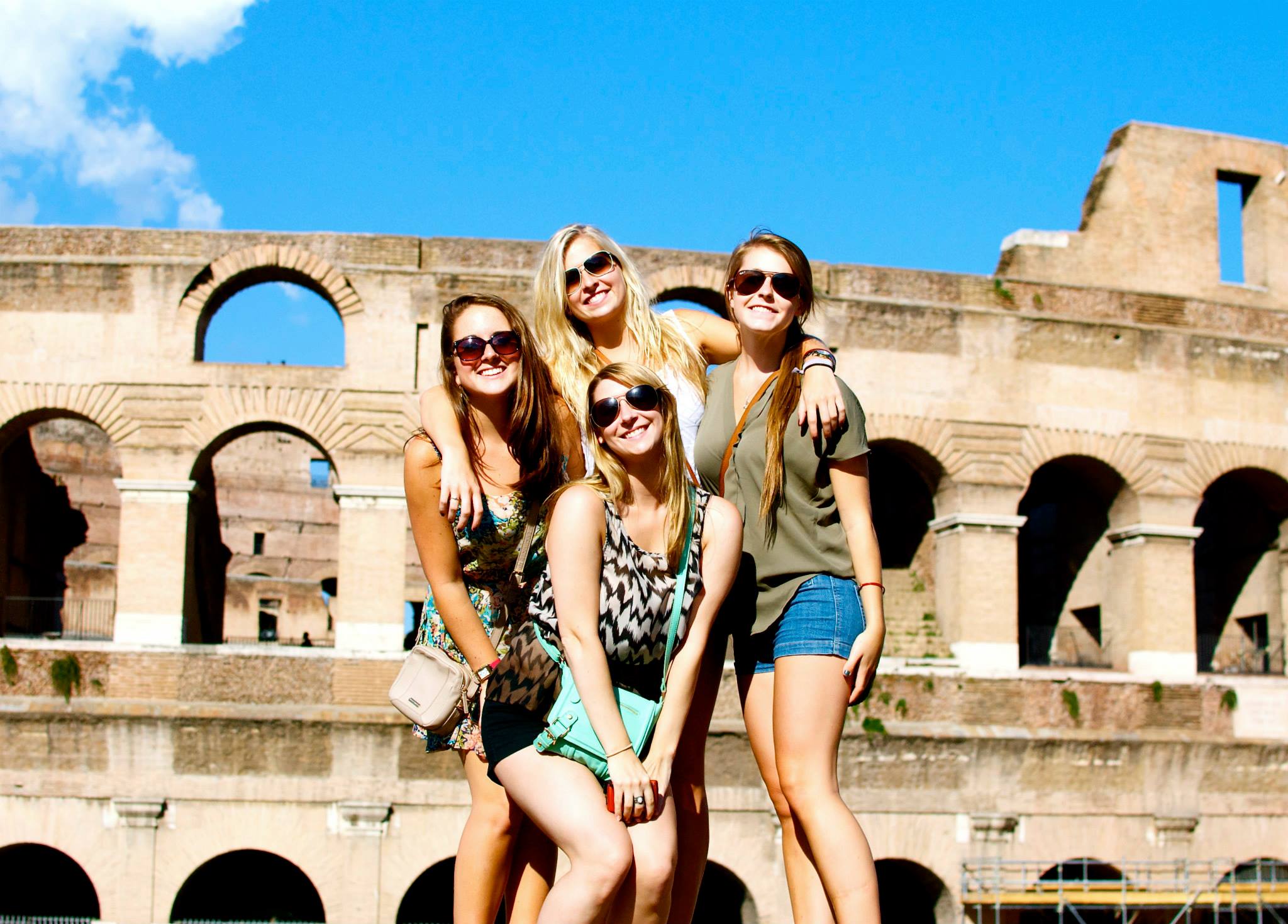 Study Tours
Architecture, Interiors, and Dress of Western Europe
You're invited to come to Europe to experience 2,000 years of architecture and art. Students will tour ancient ruins, Renaissance art and architecture, famous museums, and contemporary design in some of the world's most exciting cities. This study tour will visit London and Bath, England; Paris, France; and Florence and Rome, Italy. As part of the study tour students will enroll in ODHE 488 a three credit course.
When | June 17 to July 2, 2014
Application Information | Click here
Contact | Elaine Peterson and Kathy Mullet


New York City Study Tour
Visit New York City's fashion district for a week of behind-the-scenes visits at top companies and experience Manhattan's many cultural activities. Students will have the opportunity to visit several ready-to-wear manufacturers, retail headquarters, trend-forecasting companies, couture designers, and fashion entrepreneurs. Students will also have opportunities to connect with SDHE alumni working in New York City. Students will gain an understanding of job opportunities available in New York City and a better appreciation for the inner workings of our nation's fashion district.
When | Summer 2015
Contact | Marianne Egan


Las Vegas Study Tour
This study tour occurs every February. Students will attend MAGIC Market Week (link: http://www.magiconline.com/). MAGIC Market Week is the largest global market week for contemporary men's and women's apparel, footwear and sourcing. It is also the most comprehensive destination for fashion buyers and brands in the world.
When | February 18-20, 2014
Contact | Marianne Egan
Study Abroad or Exchange Program
SDHE students have a variety of options in finding the right study abroad or exchange program. An international experience can provide DHE students with necessary skills to work effectively with an increasingly diverse U.S. population and global job market. Employers in fields related to the School of Design and Human Environment, which include apparel design, interior design and merchandising management, value the skills and experiences gained by students who study abroad or do an exchange program.

Where | locations throughout the world
When | year round
Application Information | IDEA website
Contact | Allison Todd (for Accademia Italiana and Hanyang University), or IDEA Office, University Plaza, 1600 SW Western Blvd, Corvallis
Accademia Italiana Study Abroad
Accademia Italiana is a leading fashion and design school located in Florence and Rome, Italy, just steps away from some masterpieces of art and monuments. At the Florence campus, the courses offered include fashion and design (Interior Design, Product Design, Textile Design, Graphic Design, Photography and more). The Rome campus offers courses in fashion and design (Interior Design, Product Design, Graphic Design, and Jewelry Design).
When | Summer, Fall, or Winter and Spring Term
Application Information | Click here
Contact | Allison Todd
Hanyang University Exchange Program
Study fashion in one of Asia's fashion capitals; Seoul, South Korea. The Korean fashion industry plays a large role in the international market, with many of the world's largest clothing brands, liaison, and wholesale offices located in Seoul. Students can take coursework in international fashion business and compliance, global leadership and history of Korean costume construction, in addition to other fashion related coursework.
When | Fall Term
Application Information | Click here
Contact | Allison Todd
IE3 Global Internships London Program
Through IE3 Global Internships, SDHE students earn academic credit while gaining professional experience abroad. Students integrate academic experience into professional practice through high quality, affordable and rigorous international internships that help develop the global competencies employers seek: Intercultural competence, adaptability, creativity, global awareness, stewardship and job skills. London offers internships in the following industries: Fashion, design, event planning, advertising, and more.
When | year round
Application Information | Click here
Contact | IDEA Office, University Plaza, 1600 SW Western Blvd, Corvallis